Our renowned Shell Technology (ST) is known for it's speed like no other in helping agents create the most powerful travel plans for their customers. ST allows you to add and subtract elements from a travel plan to make truly make it unique to each traveller. Adding different hotel accommodations, pre booking transportation and local attractions for your clients has never been easier with ST. Compile the most fun and exiting travel plans for your clients and get them prepared for all the best moments. Our platform prepares the travel / tour itinerary in a jiffy! The main reason why travel agencies work with us is because we are experts at simplifying even the most complex travel plans and we do this with great efficiency and precision. With our verified travel partners, a network of breath-taking global resorts, and our own significant personal travel experience we can help you deliver the best experience to your customer.
Often travel agencies have wanted to reduce one metric – the time taken to quote. Our cutting-edge technology reduces this time from industry standards dramatically. Numerous travel agencies have already adopted our platform, and now even you can use and discover its simplicity and effectiveness.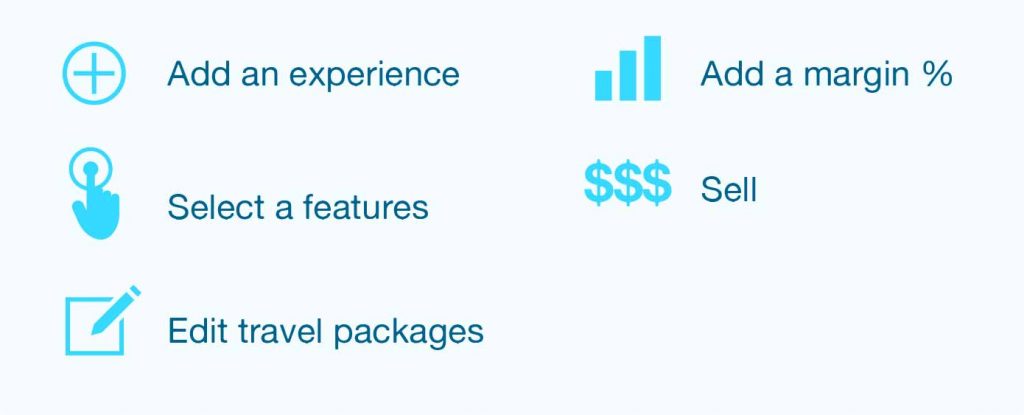 Create unforgettable experiences down under, Turtle Down Under encompasses an array of travel experiences and accommodation to tailor every experience individual to travellers. With such a flexible platform, you can create packages from our existing itineraries or create your own. The platform effortlessly integrates with tourist experiences Down Under (Australia) and enables for easy information access and account administration – so as a travel agency there is very little that you need to worry about.
We offer live technical support for all your enquiries; we believe support should be constant to achieve perfection. Our best-in-class concierge service ensures your customers never face any issue before and during their travel, your clients will receive 24/7 assistance, daily travel updates, bilingual transport drivers and an unforgettable travel experience. We believe in cooperating with tourism companies and sharing our extensive experience to assist you promote your business across Australia.
Kiss goodbye to long waiting hours and countless revisions to get the best deal from you travel provider. Create and edit our available Australia tour packages on TDU and get an instant quote! Our offers include Turtle Down Under specials, customised tours and much more. Turtle Down Under offers a wide range of unique travel experiences you could ever find; ensure you have access to the best travel packages for your client straight away through your agent dashboard.