Take your client's sense of adventure to another level with Eagle Rock, they specialize in kayaking, abseiling, bushwalking, canyoning, and multi-day adventures into the wilderness in NSW.
Eagle Rock tour will take your clients on the most adrenaline-filled experience as they venture through the most beautiful and scenic part of Sydney, NSW. Travelers will be able to swim through deep still pools, bounce down towering cliffs and hike into stunning valleys all the while taking in the breathtaking landscapes that have been in the making for millions of years.
More to offer
Sydney, NSW has more to offer with its stunning waterfalls. Prepare your clients for an adventure of a lifetime by utilizing Turtle Down Under's travel packages to Sydney, NSW. Find everything you need on your agent dashboard to add edit and sell perfectly tailored travel packages to your clients.
Belmore Falls, Kangaroo Valley
Belmore Falls is a scenic long-drop waterfall your clients will never forget in the beautiful Southern Highlands. This waterfall is easily accessible on foot, making it an easy 2km hike for your travellers to enjoy as they discover the Kangaroo Valley.

Parking: Hindmarsh lookout point (free)
Distance: About 2km return walk
No swimming allowed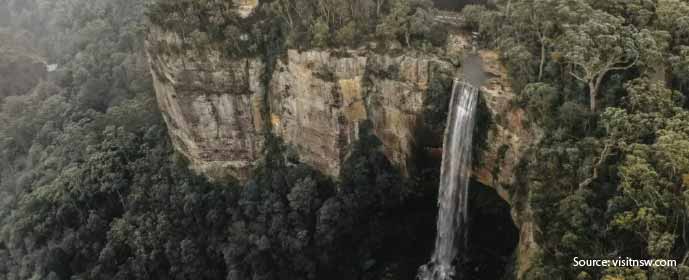 Ebor Falls, Waterfall Way
At Ebor Falls, your clients will be in for something unforgettable, as they will get to travel along a road called Waterfall Way all the while being surrounded by sensational views of the waterfalls. There are multiple viewing platforms to view the upper waterfalls up close. The best way to enjoy is to find a perch and get lost in the moment.

Parking: Ebor Falls Visitors' Car Park and Lower Ebor Falls car park (free)
Distance: 700m
No swimming allowed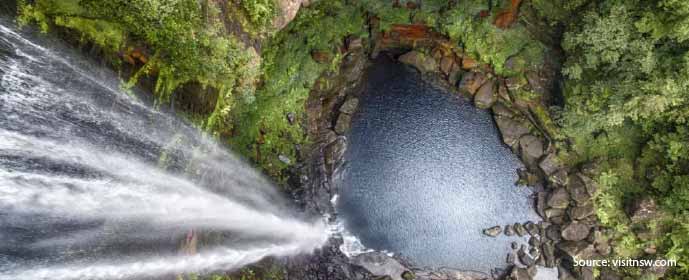 Fitzroy Falls, Kangaroo Valley
Also located in Morton National Park, Fitzroy Falls is not too far from Belmore Falls, your clients can enjoy a grand double feature as they can climb through easy level paths suitable for a range of walkers. If your clients are lucky, they can see native Australian animals.

Parking: Fitzroy Falls Visitor Centre (paid)
Distance: Few hundred meters
No swimming allowed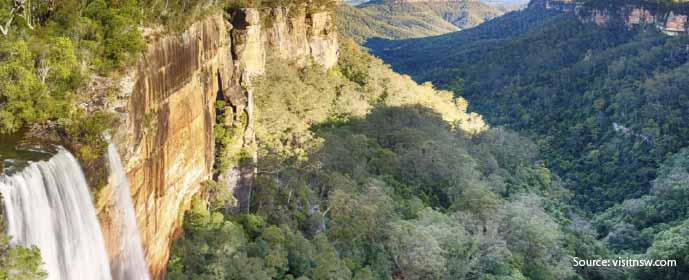 Minyon Falls, Nightcap National Park
These massive 100m-high falls sit within the Nightcap National Park, which is about a 75-minute drive past Byron Bay in northern NSW. This park features multiple lookout points for your client's enjoyment, they can take in the epic waterfalls, flowing creeks, and lush rainforests to fulfil a sense of adventure.

Parking: Minyon‌ ‌Grass‌ ‌picnic‌ ‌area‌ ‌and‌ ‌Minyon‌ ‌Falls‌ ‌lookout‌ ‌(free)
Distance: There's‌‌ ‌‌a‌‌ ‌‌13km‌ ‌loop‌ ‌track and other shorter route options
Swimming is allowed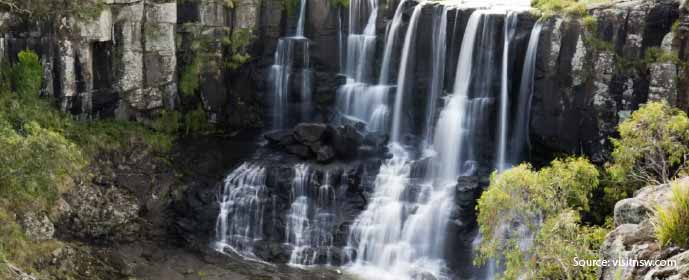 Somersby Falls, Central Coast
Somersby Falls area might lack in size but it will definitely appeal to clients with families. This spot is great for a day of picnicking and swimming located on the Central Coast. Somersby Falls feature a 500m easy return walk with picturesque rainforests, a 30min drive is Kariong Brook Falls. Your clients will enjoy the short easy path into the falls where they can enjoy swimming.

Parking: Somersby Falls Picnic Area (paid)
Distance: About 500m return
Swimming is allowed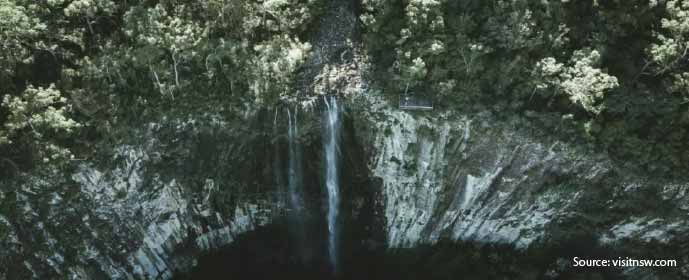 Wentworth Falls, Blue Mountains National Park
One of the most popular destinations in the state is the Wentworth Falls in the Blue Mountains region (2hours west of Sydney). Your clients will be able to park at the Wentworth Falls picnic area and take the 1.4km Wentworth Falls Track. This track is reasonably challenging as it features a couple of hundred stairs, at the top of the stairs, features a mesmerizing 100m drop. The Blue Mountains also feature the Minnehaha Falls, which is one of the best-hidden gems residing in NSW.

Parking: Wentworth Falls picnic area (free)
Distance: About 1.4km return
No swimming allowed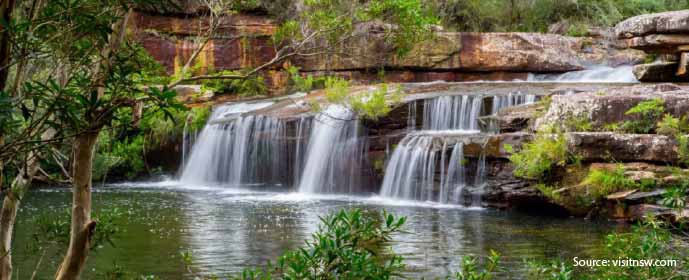 Curracurrong Falls, Royal National Park
There are plenty of awe-inspiring features of Royal National Park, 90min south of Sydney, but these falls are a stand-out – spilling magnificently into the ocean. The scenic coastal walk starts at Wattamoolla Beach and leads to Eagle Rock (named because the landmark strongly resembles an eagle's beak), before coming to the falls themselves – meaning you get to see not one but two beautiful natural sights along the way.

Parking: The closest parking is at Wattamolla Beach (note that while there are many car spaces, it can get busy on sunny weekends, so it's best to arrive early)
Distance: About 8km return
No swimming allowed